Founded in 2001, Universal Skating Academy is the first Roller Skating Academy to be ISO 9001:2015 certified and is considered as one of the finest Skating Academy in India. The Academy consists of about 500 plus  skating enthusiasts all divided into groups accordingly to their skills and ages. Since its early origins, the academy has crowned several champions on the district, state and National level. Teams are trained by professional coaches led by the head coach Mr. Sanket Kashikar himself who has been honored by several medals and achievements in skating. Hence, Universal has risen to be an outstanding skating academy. For the past 20 years, we at Universal Skating academy believe in giving out our best so we can present to India some of the finest roller skaters.
Few things to know about Roller Skating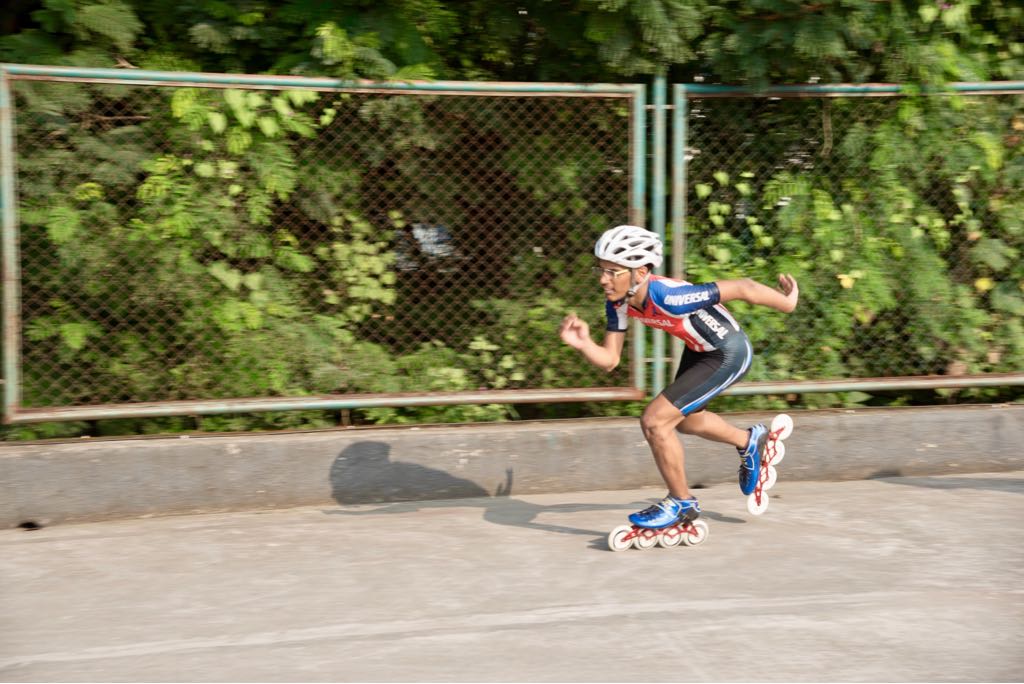 Why learn skating
Firstly there is no single reason not to learn skating, as skating can be a fun yet a healthy sport to practice. People who skate are known to have an increase in height, stamina, and strength. They also have a higher level of concentration, body flexibility and a boost in confidence.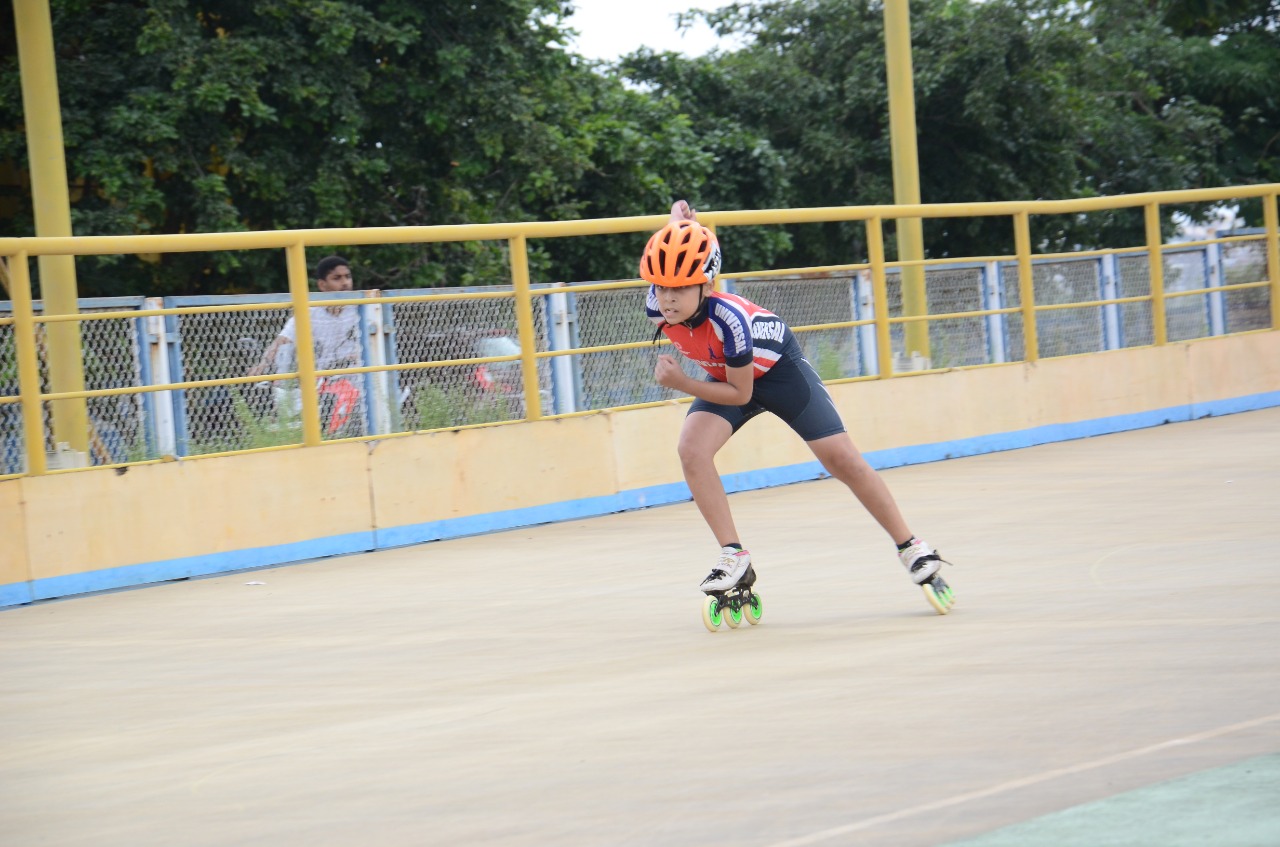 Falling
Falling is an important part of life as it makes you stronger each time you get back up. The same goes for roller skating as one is bound to fall many times but, the dedicated ones get back up stronger each time taking a step closer in becoming a professional roller skater. With 13 years of we make skating much more joyful and fun.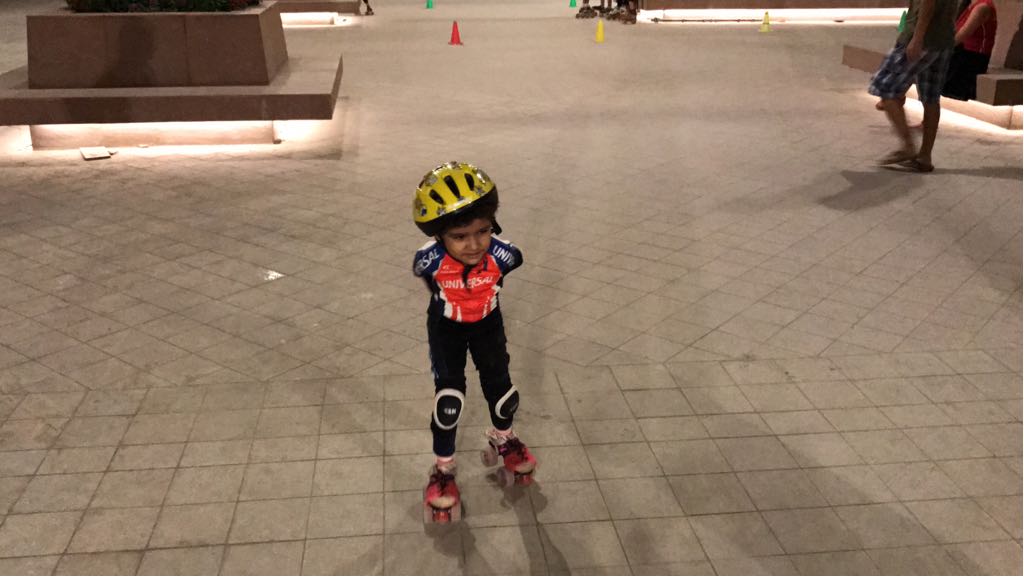 Basic Level Skating
Basic level skating highly focuses on the rookies. Beginners are trained in step by step by professional staffs to enhance their skating skills. Each individual in basic level training is encouraged to give out their best to develop skills so that they can move forward for our Advance level training which perfects as a roller skater.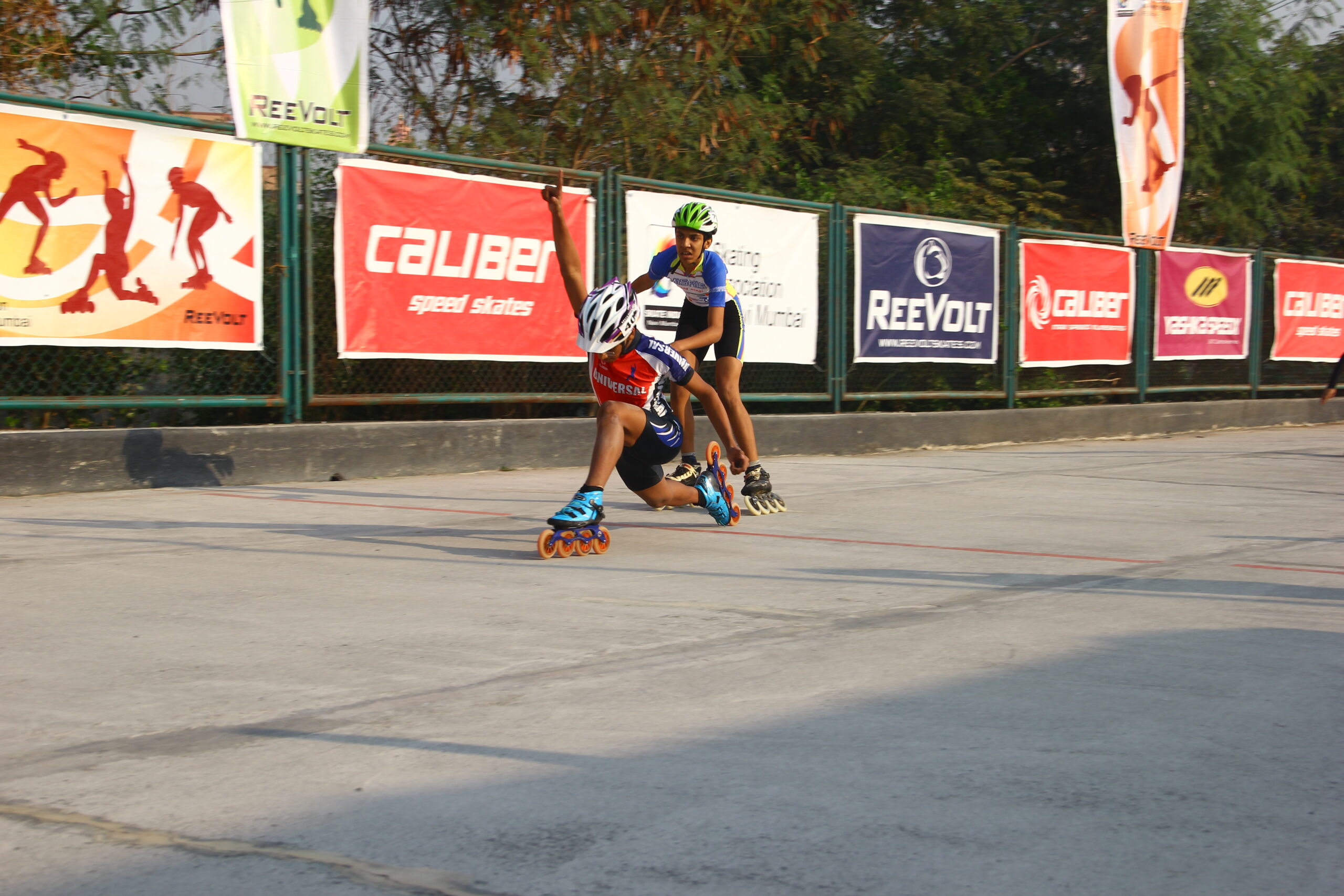 Advanced Level Skating
Advanced Level Skating introduces the skaters to the various tricks and style in skating. In the Advanced level, skaters are trained both physically and mentally for certain type of competitions held at State, National and International level. After clearing the basic level training, students can directly enroll for Basic II level skating or the Advanced Level skating course.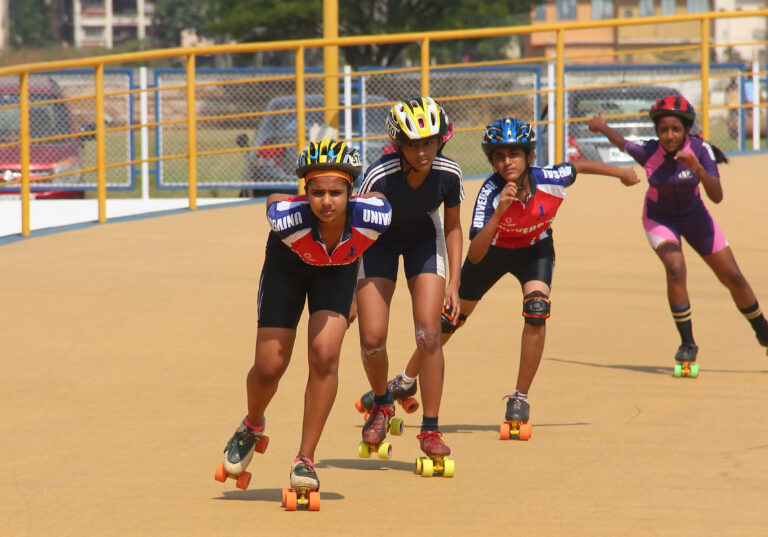 Core skater Group
This is for really good speed skaters who want to excel and make skating their priority.We shall train to beat the best.our Rigiourus and planned sessions will make them good players.
Why Do we all like skating ?
Skating can be very fun bringing along a variety of health benefits like:
Weight loss
Reduced Stress
Improved body structure
Strong bones
Good sleep
Agility
Cardiovascular strengthening
Muscle toning
Coordination
More speed
More fun
"Being active and healthy is everyone's dream today, as a mind which is active and healthy is successful in many areas. As a parent you would also want things to be the same for your kid. Skating is something that helps a person stay fit and healthy while having a lot of fun practicing it.
Skating is easy to learn if you are willing to practice it a lot. Most children today pickup skating at a very early age as there are several gears available to protect them bruises and scratches.
Learning how to skate inculcates a sense of balance in the child which is a helpful factor in pursuing his career in the future. As the kid starts to develop more skills he/she builds confidence which opens up opportunities for other sports and activities making the child more sports- minded and athletic.
Roller skating can be one's greatest hobby as it is a skill that not every child has and it is something that every kid love.
If you want to make your child A good skater , we  bet we can do that"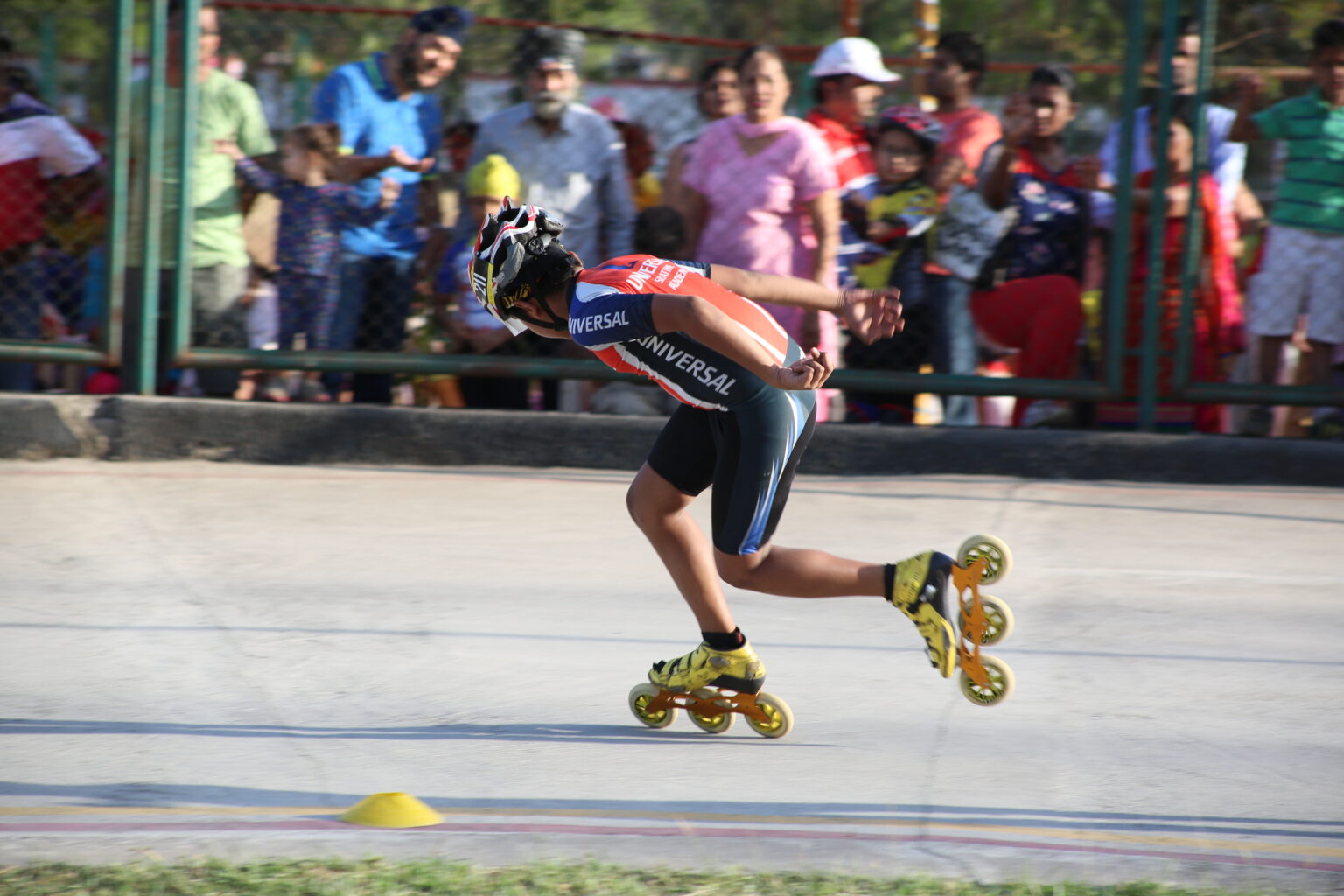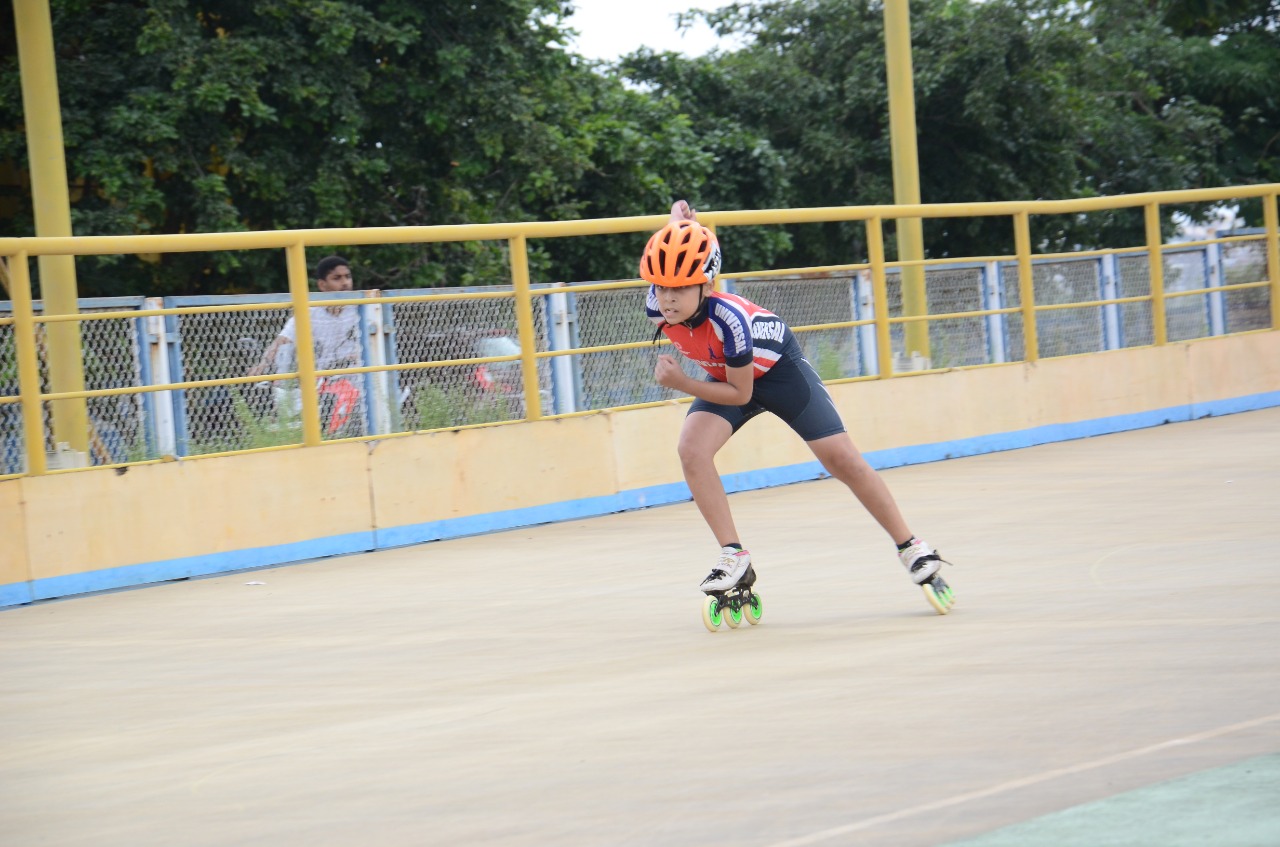 Improve Your Balance & Reduce Fatigue –
Some people have natural balance, but for many this is not something that comes naturally. Your balance can affect how you walk and how you do certain sports and activities. Having good balance is important; it reduces the amount of energy you expend when doing regular activities like walking or even sitting, and it also helps reduce fatigue. And because balance in skating is necessary to successfully roller skate, you'll soon learn the necessary tricks and techniques to improve it.Roller skating improves your balance thanks to the muscles used during roller skating. Improve your balance roller skating as you use your lower-back and abdominal muscles to roll forwards and backwards.
Roller Skating For Better Heart Health-
Heart disease is prevalent. It's also the leading cause of premature death in the USA. Heart disease, which includes heart attacks, strokes, and other related cardiovascular diseases, is a killer, and according to the National Heart Foundation approximately 787,000 people die from heart disease in the USA alone – this is a shocking statistic, and thanks to the everyday stressors we endure, it's on the increase at alarming rates.Roller skating, inline skating and rollerblading strengthen the heart, and The American Heart Association has deemed roller sports as an effective form of aerobic exercise. Moderate roller skating and rollerblading will increase the average skater's heart rate from 140-160 beats a minute. And if you're the more daring type or participate in more energetic forms of skating such as speed skating and roller derby, you can increase your heart rate dramatically up to about 180 beats a minute.
Why you should roller skate?
It tones your muscles, burns calories & improves your heart health. Additionally it's great for your emotional health. Roller skating boosts your immunity & mood & helps you sleep Sounder at night.We bet that once you start roller skating, you will fall in love with this amazing fitness & fun sport together
In addition to increasing muscle strength, roller skating can help increase muscle endurance. Adding a few uphill climbs to each skating session trains your muscles, along with your cardiovascular system, to use the body's energy stores more efficiently.This means you can skate longer distances and do other intense workouts without becoming exhausted.